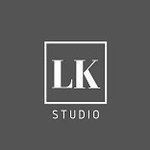 Lisa Kellner Studio
Welcome to my studio shop! I am a visual artist that makes paintings and installations inspired by bold landscapes and the delicate beauty of nature. I am constantly photographing and videotaping the most untouched natural places I can find. Every day I work on a painting or drawing inspired by being surrounded by nature, the colors experienced there and the impact of light and shadow. My shop is a combination of prints and goods made from these paintings as well as a series of photographs I've taken called, NatureFix..
Website: www.lisakellner.com
Say hello! lkellart@gmail.com
Stay tuned for more products soon!
Read more