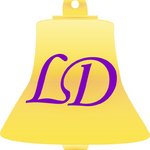 Littlebell
I´m Member of a knightly order in Hamburg, Germany (my Hometown). I am a huge fan of the middle Ages and design a lot of medieval Content. A bit with Photoshop and a bit with 3D Programms. I´m also a Graphic Designer for a Public corporation. And i learn Martial Arts. Littlebell joined Society6 on November 7, 2013
More
I´m Member of a knightly order in Hamburg, Germany (my Hometown). I am a huge fan of the middle Ages and design a lot of medieval Content. A bit with Photoshop and a bit with 3D Programms.
I´m also a Graphic Designer for a Public corporation. And i learn Martial Arts.
Littlebell joined Society6 on November 7, 2013.