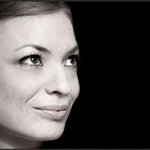 Little Ell
Hello my name is Sonja, I am an: Illustrator DIY-er Design freak Magazine junkie But above all - a creative mother of two little girls I love everything girly: bows and crowns princesses and fairies pink and glitter swings and bubbles And I love drawing things that I like- in a reduced and stylized way. If you want to know more about me, you are welcome to visit my new website www. littleell.net Hope to see you there ;) ♥ Sonja Little Ell joined Society6 on February 24, 2014
More
Hello my name is Sonja,
I am an: Illustrator DIY-er Design freak Magazine junkie But above all - a creative mother of two little girls
I love everything girly: bows and crowns princesses and fairies pink and glitter swings and bubbles
And I love drawing things that I like- in a reduced and stylized way. If you want to know more about me, you are welcome to visit my new website www. littleell.net
Hope to see you there ;) ♥ Sonja
Little Ell joined Society6 on February 24, 2014.