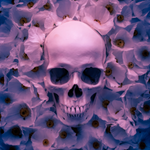 Sarah Treanor, Artist
As an artist, writer and creative mentor, Sarah Treanor is interested in the resilience of the human spirit. Through her work, she strives to help others in navigating their own struggles by using creativity to make meaning from the pain.
On Photography... "Over the years, photography has become one of my preferred methods for telling stories of the human experience. I enjoy the challenge of balancing the technical and creative aspects that are part of the medium. Whether sketching ideas, shooting in the field, or processing images, I find the entire process rewarding. Each area keeps me fully engaged and excited about the story I am telling with that particular image. Photography also serves as a healing tool for me, enabling me to cope more positively with many of life's challenges."
Read more
Sarah Treanor, Artist's Store
Filter