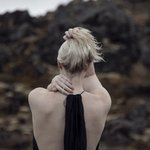 Little-Noise
I'm a photographer and costume artist based in Wellington, New Zealand. I've always had a passion for costuming and wearable art, and once I discovered photography, the two crafts seemed to complement each other well. I've been shooting costumers and cosplayers since 2009, and have just published what I hope will be the first of may photobooks. I've been making and wearing costumes for over a decade, and photographing fellow cosplayers and costume artists for nearly six years. Early in 2014 I released a book of photographs presenting cosplay as an art form, and am currently pursuing personal work - a landscape/costume series informed by Māori mythology. Little-Noise joined Society6 on March 11, 2014
More
I'm a photographer and costume artist based in Wellington, New Zealand. I've always had a passion for costuming and wearable art, and once I discovered photography, the two crafts seemed to complement each other well. I've been shooting costumers and cosplayers since 2009, and have just published what I hope will be the first of may photobooks.
I've been making and wearing costumes for over a decade, and photographing fellow cosplayers and costume artists for nearly six years. Early in 2014 I released a book of photographs presenting cosplay as an art form, and am currently pursuing personal work - a landscape/costume series informed by Māori mythology.
Little-Noise joined Society6 on March 11, 2014.
Little-Noise's Store
15 results
Filter