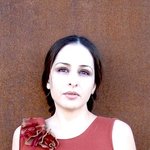 Little Sparrow Nest
Little Sparrow Nest is my personal creative outlet, A place I can share my curious mix of design, needlearts, romantic notions and business. I've painted since the early 90's Worked in Ceramics, Writing and of course Fabric, I am Always sewing something… Clothes, quilts, embroidery…plush… Handmade in my little studio Spinning records of old & playing music: lots of Billie Holiday, Lester Young, Charlie Parker, BB King, Al Green, Soul, Pre War Blues, Chicago Blues, 70's Rock, 80's music, Grunge, early Country… Music is a Very Big Part of our lives…. I design from a home studio, always full of life and love, Surrounded by my six creative & helpful home-schooled children And a very inspiring, artistic and supportive husband. I currently create pieces for my three lines Little Sparrow Nest – Original Art, Embroidery, Plush & Patterns Baby Sparrow Nest – Pretty Things for Your Little Ones Little Sparrow Nest Adornments – Bespoke Romantic Adornments With a growing Embroidery & sewing pattern collection, That spans all three lines. Little Sparrow Nest joined Society6 on October 27, 2014
More
Little Sparrow Nest is my personal creative outlet, A place I can share my curious mix of design, needlearts, romantic notions and business.
I've painted since the early 90's Worked in Ceramics, Writing and of course Fabric, I am Always sewing something… Clothes, quilts, embroidery…plush… Handmade in my little studio Spinning records of old & playing music: lots of Billie Holiday, Lester Young, Charlie Parker, BB King, Al Green, Soul, Pre War Blues, Chicago Blues, 70's Rock, 80's music, Grunge, early Country… Music is a Very Big Part of our lives….
I design from a home studio, always full of life and love, Surrounded by my six creative & helpful home-schooled children And a very inspiring, artistic and supportive husband.
I currently create pieces for my three lines Little Sparrow Nest – Original Art, Embroidery, Plush & Patterns Baby Sparrow Nest – Pretty Things for Your Little Ones Little Sparrow Nest Adornments – Bespoke Romantic Adornments With a growing Embroidery & sewing pattern collection, That spans all three lines.
Little Sparrow Nest joined Society6 on October 27, 2014.