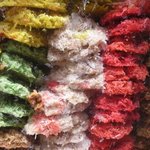 LittleTinyAnimals
Justin Dodd and Katie Freshley are a creative arts team based out of Cincinnati, Ohio. Katie does the photography, Justin does collages. We love art, kittens, and Indian food. Thanks so much for checking us out! Have a great day!
Read more
LittleTinyAnimals's Store
Filter
fc84ae81-e89b-4df9-a1a0-8adad0c26f16

Popular

5991a1ac-31fd-4d74-be7e-47a8eb6b758c

All
You are currently on society6.com.