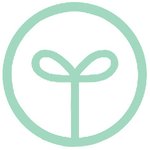 littletree designs
Littletree Designs is run by me, Rebecca. I am a surface pattern designer interested in all things design, fashion, interiors, food and so on...I studied Printed Textile Design at DeMontfort University in the lovely city of Leicester and have now decided to branch out and try to sell my designs and wares to the people of the world! If you have seen some of my work here I also have a website with my full current portfolio, so any questions about me or my work please don't hesitate to contact me I would love to here from you! e-mail: littletreedesigns@hotmail.co.uk web: www.wix.com/rrgwood/littletreedesigns blog: http://littletree-blog.blogspot.com littletree designs joined Society6 on January 3, 2012
More
Littletree Designs is run by me, Rebecca. I am a surface pattern designer interested in all things design, fashion, interiors, food and so on...I studied Printed Textile Design at DeMontfort University in the lovely city of Leicester and have now decided to branch out and try to sell my designs and wares to the people of the world!
If you have seen some of my work here I also have a website with my full current portfolio, so any questions about me or my work please don't hesitate to contact me I would love to here from you!
e-mail: littletreedesigns@hotmail.co.uk web: www.wix.com/rrgwood/littletreedesigns blog: http://littletree-blog.blogspot.com
littletree designs joined Society6 on January 3, 2012.
Home-decor by littletree designs
27 results
Filter