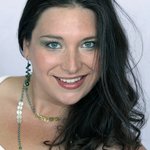 Live Silhouette
Live Silhouette, llc was created by graphic designer Julia Donagrandi as an outlet for creativity and artistic expression through graphic design, photography and fine art. Combined with traditional freelance graphic design projects, Live Silhouette specializes in custom designs for a wide range of products and services. Professional designs are applied to mediums such as greeting cards and note card sets, bumper stickers and decals, as well as photography and fine art creations. Live Silhouette joined Society6 on February 1, 2014
More
Live Silhouette, llc was created by graphic designer Julia Donagrandi as an outlet for creativity and artistic expression through graphic design, photography and fine art.
Combined with traditional freelance graphic design projects, Live Silhouette specializes in custom designs for a wide range of products and services. Professional designs are applied to mediums such as greeting cards and note card sets, bumper stickers and decals, as well as photography and fine art creations.
Live Silhouette joined Society6 on February 1, 2014.