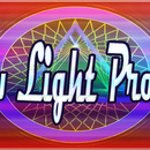 NewLight Project ©
∞∞∞∞∞∞∞∞∞∞∞∞∞∞∞∞∞∞∞∞∞∞∞∞∞∞∞∞ It's an amazing adventure story! And we intend to share the New Creative Light in these awesome and exciting moments in time & space. Through our collaborative creations with artists around the world, we combine pieces from here and there with the intention to evoke inner fun, laughter, joy, motivation, and most importantly true LOVE! Spark Up! And share DaNewFunk while having fun! [ NewLight Project ] ∞∞∞∞∞∞∞∞∞∞∞∞∞∞∞∞∞∞∞∞∞∞∞∞∞∞∞∞ Along with some documentary photography from fellow collaborators: Snapshots of curiosities that go around LA vida. Life. Free flowing. Vivid. Contrasted. Emotional. Groovy. Loving. Experimental. Expressing the beauty in itself. No setup. True. For you to enjoy. Interpret. Not interpret. As is. Be your own artist Living LA vida. Life. [ Living LA. Viviendo LA. ] ∞∞∞∞∞∞∞∞∞∞∞∞∞∞∞∞∞∞∞∞∞∞∞∞∞∞∞∞ NewLight Project © joined Society6 on February 7, 2014
More
∞∞∞∞∞∞∞∞∞∞∞∞∞∞∞∞∞∞∞∞∞∞∞∞∞∞∞∞
It's an amazing adventure story! And we intend to share the New Creative Light in these awesome and exciting moments in time & space. Through our collaborative creations with artists around the world, we combine pieces from here and there with the intention to evoke inner fun, laughter, joy, motivation, and most importantly true LOVE!
Spark Up! And share DaNewFunk while having fun!
[ NewLight Project ] ∞∞∞∞∞∞∞∞∞∞∞∞∞∞∞∞∞∞∞∞∞∞∞∞∞∞∞∞
Along with some documentary photography from fellow collaborators:
Snapshots of curiosities that go around LA vida. Life.
Free flowing. Vivid. Contrasted. Emotional. Groovy. Loving. Experimental. Expressing the beauty in itself. No setup. True.
For you to enjoy. Interpret. Not interpret. As is. Be your own artist Living LA vida. Life.
[ Living LA. Viviendo LA. ] ∞∞∞∞∞∞∞∞∞∞∞∞∞∞∞∞∞∞∞∞∞∞∞∞∞∞∞∞
NewLight Project © joined Society6 on February 7, 2014.