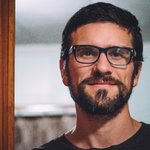 LivingVertical
LivingVertical is a grassroots diabetes initiative that exists to share a positive message about life with this invisible illness. Diabetes is what we make of it--we can choose to go beyond our limitations and refuse to be victims. By showing the places we can bring our diabetes we hope to inspire and empower other; we are completely funded by our supporters and fans and we always appreciate your sharing our efforts on your social media channels! For our blog, podcast and additional stories, films and photos visit http://livingvertical.org/ LivingVertical joined Society6 on August 20, 2014
More
LivingVertical is a grassroots diabetes initiative that exists to share a positive message about life with this invisible illness. Diabetes is what we make of it--we can choose to go beyond our limitations and refuse to be victims. By showing the places we can bring our diabetes we hope to inspire and empower other; we are completely funded by our supporters and fans and we always appreciate your sharing our efforts on your social media channels!
For our blog, podcast and additional stories, films and photos visit http://livingvertical.org/
LivingVertical joined Society6 on August 20, 2014.
Popular+framed-Prints by LivingVertical
0 result
Filter