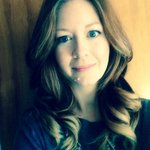 Olivia Hendren
My love for photography has been a result of moving and traveling over the past few years. I am a completely self-taught photographer. Originally from North Carolina, I spent a few years in Hawaii and I currently reside in Ohio.
LTD by CanvasPop, Artist of the Week - October 23, 2012
Kind (and unsolicited) words about my photography:
-- "I'm a huge fan of your shop! Keep up the great work!" - Erin Loechner, designformankind.com
-- "I found your photography online and absolutely love your work... your filtering of light and framing of color is gorgeous." - Rebekah Sigfrids, rebekahsigfrids.com
Thanks for visiting my shop and enjoy your stay!
You may also visit me online at http://www.facebook.com/livvielanephotography http://livvielane.blogspot.com http://www.twitter.com/livvielane
Read more
Olivia Hendren's Store
Filter