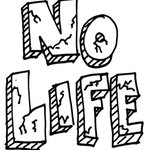 LivyHasNoLife
www.livyhasnolife.com I am a creative mess maker and Illustration graduate from the University of Portsmouth where I gained a First BA(Hons) Degree. My work is produced using various media in particular paint, print making and the use of 3D ephemera. My work centres around a passion for sub cultures and their visual consumerisation. I am based on the south coast and have been involved in a number of projects including "Free Art Friday", exhibitions and enjoy working collaboratively with interdisciplinary artists. If you visit my website and see anything you would like on a product just let me know! Thanks for stopping by. LivyHasNoLife joined Society6 on October 10, 2016
More
www.livyhasnolife.com
I am a creative mess maker and Illustration graduate from the University of Portsmouth where I gained a First BA(Hons) Degree.
My work is produced using various media in particular paint, print making and the use of 3D ephemera. My work centres around a passion for sub cultures and their visual consumerisation. I am based on the south coast and have been involved in a number of projects including "Free Art Friday", exhibitions and enjoy working collaboratively with interdisciplinary artists.
If you visit my website and see anything you would like on a product just let me know!
Thanks for stopping by.
LivyHasNoLife joined Society6 on October 10, 2016.