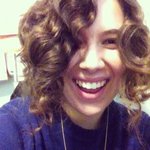 Liz Wells
Hello, I am a graphic design student from Washington, DC. I am currently studying graphic design and mass media communications at the Rochester Institute of Technology, Rochester, NY. The majority of my time, if not designing, is spent watching American and British comedy. And Doctor Who. Liz Wells joined Society6 on March 6, 2013
More
Hello, I am a graphic design student from Washington, DC. I am currently studying graphic design and mass media communications at the Rochester Institute of Technology, Rochester, NY.
The majority of my time, if not designing, is spent watching American and British comedy. And Doctor Who.
Liz Wells joined Society6 on March 6, 2013.
Liz Wells's Store
12 results
Filter