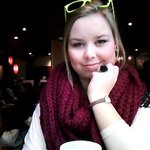 Lizzy Poppel
Hi everybody. Thanks for having a look. I'm trying to raise a little money for my exchange year next spring so I'm selling prints of my art. I mostly do nature so if you like them click the heart, and I'd be more than happy answer questions and requests. Tumblr: http://lilbrolizzy.tumblr.com/ DeviantArt: http://mos-lizzy.deviantart.com/ Lizzy Poppel joined Society6 on March 6, 2015
More
Hi everybody. Thanks for having a look. I'm trying to raise a little money for my exchange year next spring so I'm selling prints of my art. I mostly do nature so if you like them click the heart, and I'd be more than happy answer questions and requests.
Tumblr: http://lilbrolizzy.tumblr.com/ DeviantArt: http://mos-lizzy.deviantart.com/
Lizzy Poppel joined Society6 on March 6, 2015.
Lizzy Poppel's Store
76 results
Filter