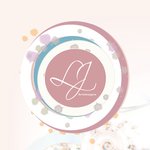 Ljartdesigns
Art isn't just a hobby, it is a passion. I have been drawing and painting for as long as I can remember, so I decided to make it part of my career. I am a graphic designer, but I also like to draw, paint, and take photos. https://www.facebook.com/Ljartdesigns Ljartdesigns joined Society6 on January 20, 2014
More
Art isn't just a hobby, it is a passion. I have been drawing and painting for as long as I can remember, so I decided to make it part of my career. I am a graphic designer, but I also like to draw, paint, and take photos.
https://www.facebook.com/Ljartdesigns
Ljartdesigns joined Society6 on January 20, 2014.