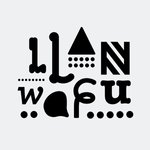 llanwafu
Hi, my name is Yolanda Go and llanwafu is my little design factory.
I'm a graphic designer and illustrator born in Asturias (northern Spain), living in Santiago de Compostela.
I like nature, sea, small and historic towns, old movies, illustrated things, chocolate, carnivorous plants, black licorice, and vinyl records.
The inspiration comes through all of those things if you choose the right music.
Read more