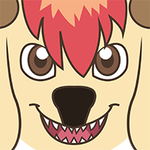 llimus
Website: http://llim.us (under construction) Blog: http://llimus.tumblr.com // http://8bitcolor.tumblr.com Instagram: http://instagram.com/llimus_llimi _____________________________________________________________ Hey there! I'm Jay, also known by the username "llimus" on most websites. I am a Graphic Design student looking to branch into Game Design and Character Development. I've always had a fondness for illustration in all of its forms and, like any artist, I want to share my works with as many people as possible. I update the shop with new designs on the first Monday of each month! Check back or subscribe to see what's been added. _____________________________________________________________ >>> "What's with 'llimus'?" I'll answer that with a definition: > limus, limi N M [XXXEO] >> Lat.; mud, mire, silt My name is, literally, mud. But besides having that joke opportunity, it's been my alias ever since I began taking an interest in online multiplayer games. It originated in Minecraft many years ago, when I took on a persona based around axolotls. I needed something fitting, so after some digging, I settled with "llimus" seeing as "limus" had been taken by someone else. llimus joined Society6 on March 16, 2016
More
Website: http://llim.us (under construction) Blog: http://llimus.tumblr.com // http://8bitcolor.tumblr.com
Instagram: http://instagram.com/llimus_llimi
---
Hey there! I'm Jay, also known by the username "llimus" on most websites.
I am a Graphic Design student looking to branch into Game Design and Character Development. I've always had a fondness for illustration in all of its forms and, like any artist, I want to share my works with as many people as possible.
I update the shop with new designs on the first Monday of each month! Check back or subscribe to see what's been added.
---
"What's with 'llimus'?"
I'll answer that with a definition:
limus, limi N M [XXXEO]

Lat.; mud, mire, silt
My name is, literally, mud. But besides having that joke opportunity, it's been my alias ever since I began taking an interest in online multiplayer games. It originated in Minecraft many years ago, when I took on a persona based around axolotls. I needed something fitting, so after some digging, I settled with "llimus" seeing as "limus" had been taken by someone else.
llimus joined Society6 on March 16, 2016.