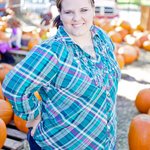 Love Marriage and Baby Carriage
Howdy Y'all! I'm an illustrator living and working in Austin, Texas! I am Married (8 years) with 2 kids (we homeschool). I like to draw, write, craft, crochet and cook. Publishing a children's book soon! Feel free to email me at lmandbc@yahoo.com I'd love to hear from you! Website: http://www.lmandbc.com/ Love Marriage and Baby Carriage joined Society6 on December 16, 2013
More
Howdy Y'all! I'm an illustrator living and working in Austin, Texas! I am Married (8 years) with 2 kids (we homeschool). I like to draw, write, craft, crochet and cook. Publishing a children's book soon!
Feel free to email me at lmandbc@yahoo.com I'd love to hear from you!
Website: http://www.lmandbc.com/
Love Marriage and Baby Carriage joined Society6 on December 16, 2013.
Love Marriage and Baby Carriage's Store
62 results
Filter