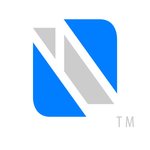 LNTCREATIONS
Greeting world! My name is Theodore McCrary, Illustrator, Visual Artist, and Grpahic Designer here at LNTCREATIONS; located in Union City,Georgia. All designs you see here are created by me with inspiration gathered from many of my favorite illustrators, visual artist, tattoo artist, family, life, and the world (Creation). These are out Creations, LNTCREATIONS, LP. LNTCREATIONS joined Society6 on February 24, 2012
More
Greeting world! My name is Theodore McCrary, Illustrator, Visual Artist, and Grpahic Designer here at LNTCREATIONS; located in Union City,Georgia. All designs you see here are created by me with inspiration gathered from many of my favorite illustrators, visual artist, tattoo artist, family, life, and the world (Creation).
These are out Creations, LNTCREATIONS, LP.
LNTCREATIONS joined Society6 on February 24, 2012.