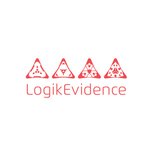 LogikEvidence
LogikEvidence is a company specialized in design, architecture and photography, which focuses on modernity and provides services to meet the wishes and expectations created by its customers.
Its team of employees, young and innovative, comes from two different areas of the arts, architecture and design, which use them as a base to explore other fields such as illustration, painting, sculpture, photography, etc.
Located in Almada, the company responds to requests from the entire metropolitan area of Lisbon and surroundings. Contact with LogikEvidence and request a personalized quote or more information about available services.
Read more