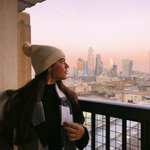 Kourtney Lohn Photography
Kourtney Lohn is a Cuban-American photographer from Miami, Florida. With a passion for travel and storytelling, she has captured moments from 37+ countries, conveying diverse landscapes and untold narratives through her lens. Drawing inspiration from her Cuban heritage and Miami's multicultural ambiance, Kourtney's distinctive style shines through vibrant colors and dynamic compositions, transporting viewers to distant lands.
Her belief in empowering individuals forms the foundation for creating a collective impact, resulting in authentic and emotive imagery. Kourtney invites us to appreciate the beauty of the world and embrace the interconnectedness of humanity, igniting a celebration of life.
Read more