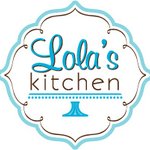 LolasKitchen
My name is Laura, aka Lola, a name given to me by a great friend from college who thought it was a better fit. I'm an Interior Designer by day, a Pastry Chef when sugar is near and a Photographer when something catches my eye. I have created a collection of eclectic photographs with the comfort and whimsy of Grandma's kitchen for you to enjoy! LolasKitchen joined Society6 on September 1, 2013
More
My name is Laura, aka Lola, a name given to me by a great friend from college who thought it was a better fit.
I'm an Interior Designer by day, a Pastry Chef when sugar is near and a Photographer when something catches my eye.
I have created a collection of eclectic photographs with the comfort and whimsy of Grandma's kitchen for you to enjoy!
LolasKitchen joined Society6 on September 1, 2013.