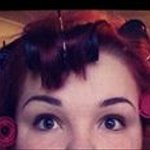 Lauren Shill
High Quality art work and illustrations. My work can range from unique, one-off personal pieces to continuous runs and editions of work. Illustrations, portraits, landscapes, text-art and Digital pieces are all part of the vast skill set I have. Designs also created here ranging from wedding invitations to character designs. Contact me for a free personal quote on a commission. http://skullonthemantelpiece.tumblr.com/ https://www.facebook.com/LaurenShillIllustrations Lauren Shill joined Society6 on December 2, 2013
More
High Quality art work and illustrations. My work can range from unique, one-off personal pieces to continuous runs and editions of work. Illustrations, portraits, landscapes, text-art and Digital pieces are all part of the vast skill set I have.
Designs also created here ranging from wedding invitations to character designs.
Contact me for a free personal quote on a commission.
http://skullonthemantelpiece.tumblr.com/ https://www.facebook.com/LaurenShillIllustrations
Lauren Shill joined Society6 on December 2, 2013.