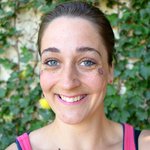 Lone Aabrink
THE SUNSHINE STUDIO by Lone Aabrink * Cheeky * Adorable * Kind * I am a Danish woman, artist and illustrator living in French Catalonia. Some of my art is inspired by shamanic journeying and travels to the spirit realm. I am also inspired by celtic and Mexican folk art, Australian aboriginal art, dreams, myths and legends. For original artworks and handmade cards go to my Etsy Shop https://www.etsy.com/shop/LoneAabrink My latest endeavors, thoughts and ideas are on my blog http://loneaa.blogspot.com I'm on Instagram http://instagram.com/loneaabrink And this is my website www.aabrink.dk Please subscribe to my Studio News for notifications on New artwork, Sales and exhibitions: http://aabrink.dk/contact/newsletter.html I hope you enjoy my artwork and that my art will uplift you. Please, if you do have any questions I would be happy to answer them for you. Thank you for being here! Lone Aabrink joined Society6 on March 24, 2014
More
THE SUNSHINE STUDIO by Lone Aabrink
Cheeky * Adorable * Kind *
I am a Danish woman, artist and illustrator living in French Catalonia. Some of my art is inspired by shamanic journeying and travels to the spirit realm. I am also inspired by celtic and Mexican folk art, Australian aboriginal art, dreams, myths and legends.
For original artworks and handmade cards go to my Etsy Shop https://www.etsy.com/shop/LoneAabrink
My latest endeavors, thoughts and ideas are on my blog http://loneaa.blogspot.com
I'm on Instagram http://instagram.com/loneaabrink
And this is my website www.aabrink.dk
Please subscribe to my Studio News for notifications on New artwork, Sales and exhibitions: http://aabrink.dk/contact/newsletter.html
I hope you enjoy my artwork and that my art will uplift you. Please, if you do have any questions I would be happy to answer them for you.
Thank you for being here!
Lone Aabrink joined Society6 on March 24, 2014.