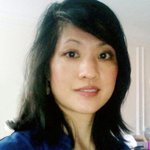 Loose Petals
Loose Petals is one of the first independent publishing companies specializing in paper goods and wall art. The Loose Petals collection offers over 300 retro inspired cityscapes. Nostalgic in feel, yet graphic in design, the keepsake designs are perfect travel momentos. The contemporary hand drawn vector art is made from trend setting color palettes, that enliven and personalize any interior. The creative visionary is Karen Young, a prolific artist from San Francisco. She is a designer for the international gift trade and has had her work shown in specialty and e-commerce retailers. Clients and customers include: Quincy Jones, David Salzman, Julia Roberts, Rita Moreno, Papyrus, Paper Source, Whole Foods, Nordstroms. Loose Petals joined Society6 on April 3, 2014
More
Loose Petals is one of the first independent publishing companies specializing in paper goods and wall art. The Loose Petals collection offers over 300 retro inspired cityscapes. Nostalgic in feel, yet graphic in design, the keepsake designs are perfect travel momentos. The contemporary hand drawn vector art is made from trend setting color palettes, that enliven and personalize any interior.
The creative visionary is Karen Young, a prolific artist from San Francisco. She is a designer for the international gift trade and has had her work shown in specialty and e-commerce retailers.
Clients and customers include: Quincy Jones, David Salzman, Julia Roberts, Rita Moreno, Papyrus, Paper Source, Whole Foods, Nordstroms.
Loose Petals joined Society6 on April 3, 2014.