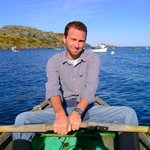 lopkamanu
I like to think I take notice of the world around me. Maybe we see the same things, maybe we don't.
I just try to catch what I see with my camera. Sometimes I succeed.
If you see something but an edit would make it more interesting to you please let me know. I also have many versions of any one of the images I have posted. Feel free to contact me with any questions or requests.
I have a lot more pics than I put up here.
See them at http://www.flickr.com/photos/lopkamanu/
You may also contact me RobHMorris@gmail.com
Rob
Read more