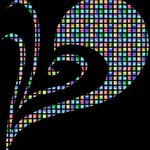 Lorelei Douglas
I love art and I love tarot. I live in Sydney Australia and it's a great place to be. You can see my first tarot deck here - http://goldenagehollywood.weebly.com or buy it at The Game Crafter here https://www.thegamecrafter.com/games/golden-age-of-hollywood-tarot-deck You can also like my Facebook page here - https://www.facebook.com/LoreleiDouglas?ref=hl - I don't post very often and haven't had a new like in ages, so please feel free, I would welcome it. You can contact me direct at goldenagehollywood@iprimus.com.au I've been working on a new deck - for oh so long - some of my Design collection was developed for it (e.g., Seahorse Kiss, Peacock Tile, Daisy, Purple Lotus). The deck, app and companion book have now all been self-published and you can view them here http://lilithbibletarot.weebly.com. Everyone here seems like a friendly bunch, and seriously, some of the artwork takes my breath away. I feel privileged to be here. Lorelei Douglas joined Society6 on January 27, 2014
More
I love art and I love tarot.
I live in Sydney Australia and it's a great place to be.
You can see my first tarot deck here - http://goldenagehollywood.weebly.com or buy it at The Game Crafter here https://www.thegamecrafter.com/games/golden-age-of-hollywood-tarot-deck
You can also like my Facebook page here - https://www.facebook.com/LoreleiDouglas?ref=hl - I don't post very often and haven't had a new like in ages, so please feel free, I would welcome it.
You can contact me direct at goldenagehollywood@iprimus.com.au
I've been working on a new deck - for oh so long - some of my Design collection was developed for it (e.g., Seahorse Kiss, Peacock Tile, Daisy, Purple Lotus). The deck, app and companion book have now all been self-published and you can view them here http://lilithbibletarot.weebly.com.
Everyone here seems like a friendly bunch, and seriously, some of the artwork takes my breath away. I feel privileged to be here.
Lorelei Douglas joined Society6 on January 27, 2014.