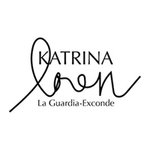 abstract.loren
The Artist I sign my work with my middle name Loren to differentiate my painterly side as I am a new media artist by trade. I do not think I will ever outgrow my quiet and shy nature, but I find a distinct voice in my canvas. Style When there is finally harmony and movement in my work, I know I'm finished with my painting. I work fast to capture the fleeting mood of the moment with a palette knife; sometimes with a brush, sometimes with bare fingers. As if unconsciously, I tread the line between bizarre and beautiful. Influences To name a few: Richard Diebenkorn, Wayne Thiebaud, Mark Rothko, Willem de Kooning, Wassily Kandinsky, Jackson Pollock. Also: design, architecture, textile, pottery, jewelry, today's artists making a living out of their art. abstract.loren joined Society6 on May 24, 2014
More
The Artist
I sign my work with my middle name Loren to differentiate my painterly side as I am a new media artist by trade. I do not think I will ever outgrow my quiet and shy nature, but I find a distinct voice in my canvas.
Style
When there is finally harmony and movement in my work, I know I'm finished with my painting. I work fast to capture the fleeting mood of the moment with a palette knife; sometimes with a brush, sometimes with bare fingers. As if unconsciously, I tread the line between bizarre and beautiful.
Influences
To name a few: Richard Diebenkorn, Wayne Thiebaud, Mark Rothko, Willem de Kooning, Wassily Kandinsky, Jackson Pollock.
Also: design, architecture, textile, pottery, jewelry, today's artists making a living out of their art.
abstract.loren joined Society6 on May 24, 2014.