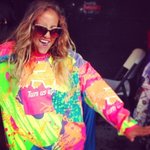 Lorenza D. Walker
I'm a Swedish/American/Guarani Indian that grew up in a suburb outside of Stockholm, Sweden, during the 90′s and 00′s. As the oldest of six kids, I grew up spending my summers at my grandparents in Ohio, and going to school in Sweden. Always had a creative eye for life, and started early with drawing and painting. As a teenager, went through all those cliché fazes a kid goes through; book worm, valley girl, rebel, tomboy, unpopular, popular, indie etc .While trying to find my personal identity, I also started exploring my identity within art and culture, and they have grown together. I've taken my life and packed it in a bag to follow my dream to settle down in Hawai'i. I am currently living on the infamous North Shore on the island of O'ahu. Close to nature, beaches and waves. But also a way of life I have always felt eager to live. An adventure where I can push myself in doing what I always wanted to do; learn how to surf, skate more and make art. Lorenza D. Walker joined Society6 on June 11, 2013
More
I'm a Swedish/American/Guarani Indian that grew up in a suburb outside of Stockholm, Sweden, during the 90′s and 00′s. As the oldest of six kids, I grew up spending my summers at my grandparents in Ohio, and going to school in Sweden. Always had a creative eye for life, and started early with drawing and painting. As a teenager, went through all those cliché fazes a kid goes through; book worm, valley girl, rebel, tomboy, unpopular, popular, indie etc .While trying to find my personal identity, I also started exploring my identity within art and culture, and they have grown together.
I've taken my life and packed it in a bag to follow my dream to settle down in Hawai'i. I am currently living on the infamous North Shore on the island of O'ahu. Close to nature, beaches and waves. But also a way of life I have always felt eager to live. An adventure where I can push myself in doing what I always wanted to do; learn how to surf, skate more and make art.
Lorenza D. Walker joined Society6 on June 11, 2013.