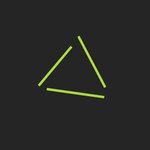 Marco Bagni
I'm a freelance Motion Designer, mainly focusing on Animated Infographics, Visual Storytelling, UI/UX and Direction.
With a degree in New Media and a self-thought technical approach, since 2002 I've been working for animated websites, broadcast TV productions, video presentations, interactive experiences and information visualization. Now with a bit of experience I collaborate with a network of other talended artists to create clever, engaging and user-oriented digital products.
I'm always up for self-initiated or commmissioned projects dedicated to cultural topics like art, science, and everything in between.
Born and bred in Italy, after backpacking a big chunk of the oriental world I currently live in Berlin with my multi-culti family.
http://www.lostconversation.com/ https://www.behance.net/lostconversation
Read more