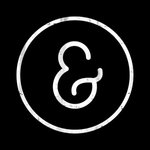 Lost & Found
Lost & Found is a curated collection of vintage illustrations, photographs, wallpapers and typography. The pieces you'll find here will not be perfect in nature. On the contrary, they will be worn, grungy and textured, but that I feel is what makes them special and unique. Enjoy! Lost & Found joined Society6 on February 5, 2014
More
Lost & Found is a curated collection of vintage illustrations, photographs, wallpapers and typography.
The pieces you'll find here will not be perfect in nature. On the contrary, they will be worn, grungy and textured, but that I feel is what makes them special and unique.
Enjoy!
Lost & Found joined Society6 on February 5, 2014.
Lost & Found's Store
220 results
Filter