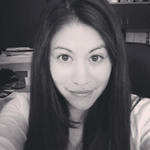 G. Castaneda
Graphic designer and Illustration from Arkansas. Lover of paper goods but I love to illustrate animals, food and cute stuff with an occasional dash of hood. I work back and forth from watercolor, pencil and vector. I get inspiration from nature, music, fabric and paper. Follow me on Insta @ge_castaneda to check out my work in progress. G. Castaneda joined Society6 on January 20, 2016
More
Graphic designer and Illustration from Arkansas. Lover of paper goods but I love to illustrate animals, food and cute stuff with an occasional dash of hood. I work back and forth from watercolor, pencil and vector.
I get inspiration from nature, music, fabric and paper.
Follow me on Insta @ge_castaneda to check out my work in progress.
G. Castaneda joined Society6 on January 20, 2016.
G. Castaneda's Store
20 results
Filter