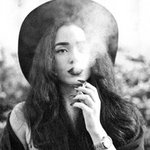 LoveDana.com
Following her heart through the harsh realities of life and the tumultuous roller coaster of young love, you will hear a myriad of inspiration flutter through DANA's music. This young sultry 50s-era throwback brings pieces of classic jazz and cinema to the forefront of the contemporary music scene. With a vibrato like Sarah Vaughan and chops reminiscent of legendary classics, DANA is introducing a new brand of soul back into music. DANA is the most promising new female Jazz-Pop singer to emerge on the music scene in years and she finally released her seven-track extended play record titled: Love, Dana Framed as a love letter, DANA sings about the ups and downs of her journey in romance. Drawing from inspirations like Edith Piaf, Frank Sinatra, and Jay-Z, DANA tells this story with the help of strong percussion, a delicate vibrato, and live horns. LoveDana.com joined Society6 on September 25, 2013
More
Following her heart through the harsh realities of life and the tumultuous roller coaster of young love, you will hear a myriad of inspiration flutter through DANA's music.
This young sultry 50s-era throwback brings pieces of classic jazz and cinema to the forefront of the contemporary music scene.
With a vibrato like Sarah Vaughan and chops reminiscent of legendary classics, DANA is introducing a new brand of soul back into music.
DANA is the most promising new female Jazz-Pop singer to emerge on the music scene in years and she finally released her seven-track extended play record titled: Love, Dana
Framed as a love letter, DANA sings about the ups and downs of her journey in romance. Drawing from inspirations like Edith Piaf, Frank Sinatra, and Jay-Z, DANA tells this story with the help of strong percussion, a delicate vibrato, and live horns.
LoveDana.com joined Society6 on September 25, 2013.
LoveDana.com's Store
32 results
Filter