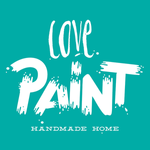 Love Paint UK
Love Paint UK is the creative outlet of British Designer, Illustrator and Painter, Martin Jakeway. "I love to paint, and draw and create beautiful visual pieces sometimes simple in their design but powerful and striking at the same time. I'm inspired by a whole catalogue of design, art and typography and I love collecting the unusual!" - MJ Love Paint UK joined Society6 on October 17, 2013
More
Love Paint UK is the creative outlet of British Designer, Illustrator and Painter, Martin Jakeway.
"I love to paint, and draw and create beautiful visual pieces sometimes simple in their design but powerful and striking at the same time. I'm inspired by a whole catalogue of design, art and typography and I love collecting the unusual!" - MJ
Love Paint UK joined Society6 on October 17, 2013.