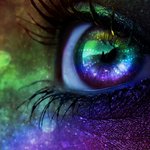 LT-Arts
Lindsay Tiry is a Digital Artist & Photography hobbyist, born and raised in Madison, Wisconsin. She first discovered her passion for digital art in 2008. With previous knowledge of Adobe Photoshop, she began her journey as a self taught artist. Her artworks have a wide range of genres some include; fantasy/dream-like , magical,mysterious, & dark imagery. She is inspired by all types of art and music, which inspires her to create a wide range of her own creations. Lindsay is a dreamer and reveals her dreams through art. Still learning new techniques everyday, she is determined to improve her skills. She is available to commission her artwork and will also take requests. *Follow Me On Facebook: https://www.facebook.com/pages/Lindsay-Tirys-Visual-Arts/171794269515245 *Follow Me On DeviantART: http://lt-arts.deviantart.com/ *My Website: http://lt-arts.artworkfolio.com/ LT-Arts joined Society6 on June 17, 2013
More
Lindsay Tiry is a Digital Artist & Photography hobbyist, born and raised in Madison, Wisconsin. She first discovered her passion for digital art in 2008. With previous knowledge of Adobe Photoshop, she began her journey as a self taught artist. Her artworks have a wide range of genres some include; fantasy/dream-like , magical,mysterious, & dark imagery. She is inspired by all types of art and music, which inspires her to create a wide range of her own creations. Lindsay is a dreamer and reveals her dreams through art. Still learning new techniques everyday, she is determined to improve her skills. She is available to commission her artwork and will also take requests.
*Follow Me On Facebook: https://www.facebook.com/pages/Lindsay-Tirys-Visual-Arts/171794269515245
*Follow Me On DeviantART: http://lt-arts.deviantart.com/
*My Website: http://lt-arts.artworkfolio.com/
LT-Arts joined Society6 on June 17, 2013.