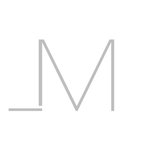 Luca Molnar
Luca Molnar is a graphic designer and illustrator from Hungary. She has worked as an illustrator since 2006, with her works being featured in magazines all over the world and she has worked for all kinds of companies. 'My works have a very futuristic feeling most of the times. I find it fascinating to create images of something, which doesn't even exists in our world yet. However at the same time I'm inspired by ancient cultures such as Egypt, Maya or Celtic. I love mixing futuristic elements with very old symbols.' Luca Molnar has a style which no one else has in the world. Her designs are colourful, shiny, luscious and extremely detailed. She draws inspiration from all kinds of different cultures such as Egypt, India and South-America. Luca is also member of the KDU (Keystone Design Union). Clients Ogilvy Landor & Associates The KDU (Keystone Design Union) MTV Networks Universal Music Shaun Robinson (Access Hollywood) Luca Molnar joined Society6 on June 22, 2010
More
Luca Molnar is a graphic designer and illustrator from Hungary. She has worked as an illustrator since 2006, with her works being featured in magazines all over the world and she has worked for all kinds of companies. 'My works have a very futuristic feeling most of the times. I find it fascinating to create images of something, which doesn't even exists in our world yet. However at the same time I'm inspired by ancient cultures such as Egypt, Maya or Celtic. I love mixing futuristic elements with very old symbols.' Luca Molnar has a style which no one else has in the world. Her designs are colourful, shiny, luscious and extremely detailed. She draws inspiration from all kinds of different cultures such as Egypt, India and South-America. Luca is also member of the KDU (Keystone Design Union).
Clients Ogilvy Landor & Associates The KDU (Keystone Design Union) MTV Networks Universal Music Shaun Robinson (Access Hollywood)
Luca Molnar joined Society6 on June 22, 2010.