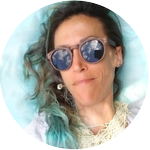 Luciana Torre ART
My name is Luciana Guadalupe Torre, I am a kaleidoscopic artist and I enjoy finding beauty in simple everyday things.
As an experienced illustrator, pattern designer and lettering artist, I create appealing artwork for LICENSING and SELL in a wide variety of markets including greeting cards, stationery, gifts goods, home ware, fabric and more.
My art stands out for its freshness, joy and lightness, but it adapts to the needs of each client.
I usually design in collections and I also create custom work based on the client's specifications.
👁‍🗨LICENSING PORTFOLIO: https://lucianatorre.com/portfolio-2/
Read more
Office by Luciana Torre ART
Filter
Office by Luciana Torre ART