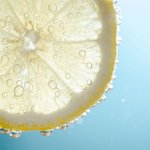 Ludwig Spove
Hi my name is Ludwig and I'm 4 year old photographer. My domain is found in Sweden - Uppsala more precisely. My favorite tv-show must be The Walking Dead among all the shows that I watch. I photograph everything from landscapes to portraits to nature and so in the hunt of finding my "style". I'm open to suggestions and commissions - email me at ludwigspove@gmail.com or contact me on my Facebook page: www.facebook.com/ludwigspovephotography Ludwig Spove joined Society6 on September 25, 2014
More
Hi my name is Ludwig and I'm 4 year old photographer. My domain is found in Sweden - Uppsala more precisely. My favorite tv-show must be The Walking Dead among all the shows that I watch. I photograph everything from landscapes to portraits to nature and so in the hunt of finding my "style".
I'm open to suggestions and commissions - email me at ludwigspove@gmail.com or contact me on my Facebook page: www.facebook.com/ludwigspovephotography
Ludwig Spove joined Society6 on September 25, 2014.