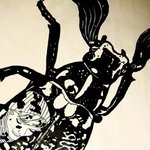 Luke Hansen
Seattle-based Artist with a Psychedelic Pop-Art Style. Paint and ink and paper are my best friends. Im into Space, Space Vampires, Crabs, Space Crabs, and Crabby Space Vampires. I also enjoy a great amount of Music. Music is the atmospheric lube of choice when I'm inside the creating realm.
Read more
Luke Hansen's Store
Filter
dd56118b-acec-425a-9cc5-c204e151bf3c

Popular

2a2f2e9c-8b15-4463-8eda-799236dfb2a6

All
You are currently on society6.com.