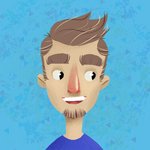 Luke Harland
I am an Animation graduate from Griffiths Queensland College of Art in Brisbane, Australia. My first love has always been designing characters but I'm also a skilled animator, illustrator and sculptor. My dream is to one day move audiences around the world with my stories and characters.
Read more
Luke Harland's Store
Filter
You are currently on society6.com.