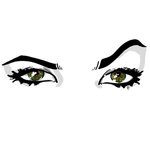 Andreia Santos
Hi! I'm a portugueses designer and illustrator currently based in Munich, Germany. I'm passionate about design and arts since young. Besides working at different companies I've been freelancing and working on different product and graphic design contests. I'm a curious person, I always want to learn more about design and try new and different things. Portfolio: cargocollective.com/andreiacsantos Andreia Santos joined Society6 on July 14, 2015
More
Hi! I'm a portugueses designer and illustrator currently based in Munich, Germany.
I'm passionate about design and arts since young. Besides working at different companies I've been freelancing and working on different product and graphic design contests. I'm a curious person, I always want to learn more about design and try new and different things.
Portfolio: cargocollective.com/andreiacsantos
Andreia Santos joined Society6 on July 14, 2015.