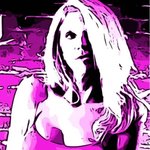 lwelling
An art educator for K- college for 37 years, retired, and finally getting to make my own art. Just renovated a 4 story brick building into my live/work space and am loving it! My studio is on the fourth floor in downtown Kansas City! Just getting started sharing my work. I love to experiment with paint and frequently work in mixed media. I love bright, bold colors and varied subject matter. All of my work is handmade. I am a two time breast cancer survivor... so yes... I use a lot of pink in my work! lwelling joined Society6 on May 25, 2016
More
An art educator for K- college for 37 years, retired, and finally getting to make my own art. Just renovated a 4 story brick building into my live/work space and am loving it! My studio is on the fourth floor in downtown Kansas City! Just getting started sharing my work. I love to experiment with paint and frequently work in mixed media. I love bright, bold colors and varied subject matter. All of my work is handmade.
I am a two time breast cancer survivor... so yes... I use a lot of pink in my work!
lwelling joined Society6 on May 25, 2016.
lwelling's Store
174 results
Filter