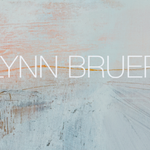 LynnBruer
Hello, and thanks for stopping by my shop! I'm an artist based in Portland, OR and make paintings primarily with acrylics, collage, mixed media, and a few strokes of luck. The end results are always a surprise to me. I hope you find something that resonates with you emotionally; or perhaps a nice gift! Visit my website at LynnBruer.net. LynnBruer joined Society6 on December 21, 2016
More
Hello, and thanks for stopping by my shop! I'm an artist based in Portland, OR and make paintings primarily with acrylics, collage, mixed media, and a few strokes of luck. The end results are always a surprise to me. I hope you find something that resonates with you emotionally; or perhaps a nice gift!
Visit my website at LynnBruer.net.
LynnBruer joined Society6 on December 21, 2016.