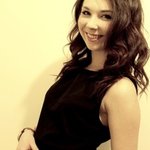 Lysanda Coules
First off, I am a Conceptual photographer who seeks story-lines and captures them with a camera. I am eighteen years young, trying to get my work scene! :) Photography: A captured image appealed by/appealing to the eye Young Photographer Creates concepts that tell a story through images creating photography Portraiture and surrealism I want to be able to create pictures that either tell a story that I want to tell, or create a story in ones own mind that I did not interpret myself. I want to create both concept stories and surrealism. Pictures that make sense and tell a story - and pictures that don't. Of course, it will be easy to tell the difference. I found photography when I was shown old cameras every night before I went to bed. I fell in love with photography when I picked up a camera and started capturing moments. I became addicted to photography when I started creating portraits and taking self portraits. My addiction grew and grew when I found myself holding a camera during my weakest days. I became committed when I decided to pursue my passion for photography as a career. My love for photography has grown and is continuing to grow - for I feel committed to photography. Honestly, I like to think of photography as a drug - it makes me happy when I am not feeling the greatest. It is something I do when any kind of abnormal emotion hits me - a getaway.. I hope to make that obvious in my images. Please enjoy! :) Lysandra Lysanda Coules joined Society6 on June 12, 2013
More
First off, I am a Conceptual photographer who seeks story-lines and captures them with a camera. I am eighteen years young, trying to get my work scene! :)
Photography: A captured image appealed by/appealing to the eye
Young Photographer Creates concepts that tell a story through images creating photography
Portraiture and surrealism
I want to be able to create pictures that either tell a story that I want to tell, or create a story in ones own mind that I did not interpret myself. I want to create both concept stories and surrealism. Pictures that make sense and tell a story - and pictures that don't. Of course, it will be easy to tell the difference.
I found photography when I was shown old cameras every night before I went to bed. I fell in love with photography when I picked up a camera and started capturing moments. I became addicted to photography when I started creating portraits and taking self portraits. My addiction grew and grew when I found myself holding a camera during my weakest days. I became committed when I decided to pursue my passion for photography as a career.
My love for photography has grown and is continuing to grow - for I feel committed to photography. Honestly, I like to think of photography as a drug - it makes me happy when I am not feeling the greatest. It is something I do when any kind of abnormal emotion hits me - a getaway.. I hope to make that obvious in my images.
Please enjoy! :)
Lysandra
Lysanda Coules joined Society6 on June 12, 2013.
Lysanda Coules's Store
14 results
Filter