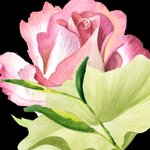 Mo Nimo
From Bohemian to PopArt – Styles that deliver Good Mood to your day!
If somebody can do something with my designs – whether enjoying breakfast coffee from a cool mug or putting on a T-Shirt and feeling well – that really makes me happy!
Illustrated quotes As a graphic designer and web developer, working with typography and imagery is my profession. Great quotes of wisdom saved my daily life so many times. So I made it to my passion to design those quotes artfully.
If you like to DIY Just visit my etsy shop. You'll find some cool designs to download and manage yourself for printing. https://www.etsy.com/de/shop/BeautifulQuotesArt
Read more