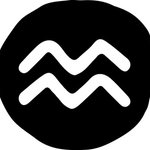 MACEY MACK DESIGN
I always #dreamed and made it a goal to successfully sell products that I designed and/or illustrated and, in most cases, manufactured. My drive comes solely from my love for being the owner of an idea with the ability to take that idea from nothing to something tangible; and if I can help it USEFUL and an engine for JOY. Don't forget the added bonus of an original piece of art work there making your home look #colorful, hip, and SUPER CUTE! At Macey Mack Design we sell home goods that are meant to make you happy. Currently my home stUdio is in Orlando, FL. I have been a graphic designer since 2012, and have been designing, manufacturing, and selling my own products online and at craft shows since about 2013. I am the only person who makes the handmade products in my line, but shout out to Spoonflower for the beautiful, high quality fabric they make. When I buy fabric from them I know I will get quality and my favorite, Bright and Vibrant colors! MACEY MACK DESIGN joined Society6 on September 29, 2015
More
I always #dreamed and made it a goal to successfully sell products that I designed and/or illustrated and, in most cases, manufactured. My drive comes solely from my love for being the owner of an idea with the ability to take that idea from nothing to something tangible; and if I can help it USEFUL and an engine for JOY. Don't forget the added bonus of an original piece of art work there making your home look #colorful, hip, and SUPER CUTE!
At Macey Mack Design we sell home goods that are meant to make you happy. Currently my home stUdio is in Orlando, FL. I have been a graphic designer since 2012, and have been designing, manufacturing, and selling my own products online and at craft shows since about 2013. I am the only person who makes the handmade products in my line, but shout out to Spoonflower for the beautiful, high quality fabric they make. When I buy fabric from them I know I will get quality and my favorite, Bright and Vibrant colors!
MACEY MACK DESIGN joined Society6 on September 29, 2015.