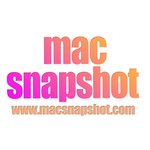 Macsnapshot
I am a Photographer and Digital artist . Creating art is very a very fulfilling hobby for me in my past time and it makes it even more worth my while when I see the final results of my art placed on the big variety of lovely every day products that Society6 has to offer. You are welcome to have a look www.macsnapshot.com Macsnapshot joined Society6 on September 17, 2016
More
I am a Photographer and Digital artist .
Creating art is very a very fulfilling hobby for me in my past time and it makes it even more worth my while when I see the final results of my art placed on the big variety of lovely every day products that Society6 has to offer.
You are welcome to have a look
www.macsnapshot.com
Macsnapshot joined Society6 on September 17, 2016.