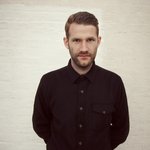 Mads Jakob Poulsen
"When designing for products I keep one thing in mind – would I want to own and use this my self?" Mads Jakob Poulsen is an award winning Graphic Designer working out of New York. Mads brings a uniquely sharp style to the field of design combining minimalism and a peronal wink in his projects. See more work here: www.madsjakobpoulsen.com Mads Jakob Poulsen joined Society6 on September 7, 2011
More
"When designing for products I keep one thing in mind – would I want to own and use this my self?"
Mads Jakob Poulsen is an award winning Graphic Designer working out of New York. Mads brings a uniquely sharp style to the field of design combining minimalism and a peronal wink in his projects.
See more work here: www.madsjakobpoulsen.com
Mads Jakob Poulsen joined Society6 on September 7, 2011.