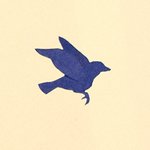 Maëlle Doliveux
Maëlle Doliveux is a French and Swiss illustrator who has lived all over the world, from New Jersey to New Zealand. She obtained a Bachelor's degree in Architecture from the University of Nottingham in 2008, and graduated from the MFA Illustration as Visual Essay program at the School of Visual Arts in 2013. In her spare time she enjoys semi-professional fly-fishing, studying the leading cause of motorcycle maintenance, and making up fake hobbies for herself in her biographies. Please check out her portfolio site: www.maelledoliveux.com Maëlle Doliveux joined Society6 on July 14, 2015
More
Maëlle Doliveux is a French and Swiss illustrator who has lived all over the world, from New Jersey to New Zealand. She obtained a Bachelor's degree in Architecture from the University of Nottingham in 2008, and graduated from the MFA Illustration as Visual Essay program at the School of Visual Arts in 2013. In her spare time she enjoys semi-professional fly-fishing, studying the leading cause of motorcycle maintenance, and making up fake hobbies for herself in her biographies.
Please check out her portfolio site: www.maelledoliveux.com
Maëlle Doliveux joined Society6 on July 14, 2015.